UV ACRYLIC
Product Information
For many photographers, artists and designers, direct UV Acrylic art represents an affordable alternative to our premium Acrylic Face-Mounts without sacrificing appearance or quality. Our UV Acrylic is the ideal fit for both decor and large volume projects. Presented behind glass-like acrylic, your image has remarkable depth and color intensity. Our state-of-the-art UV-resistant, 5-color print ensures the colors are particularly intense. Combined with the protective backing and your choice of IVA's 3/4" deep rear mounted frame or brushed stainless steel standoffs, the result is a sleek modern display. For a unique ethereal presentation we also offer transparent UV Acrylic art panels.
Technical Information
Suggested File Resolution: 150 to 300 PPI
Printer Resolution: 1440 DPI
Technology: Océ VariaDot imaging technology
UV Cured Ink: 5 Colors
Color Space: CMYK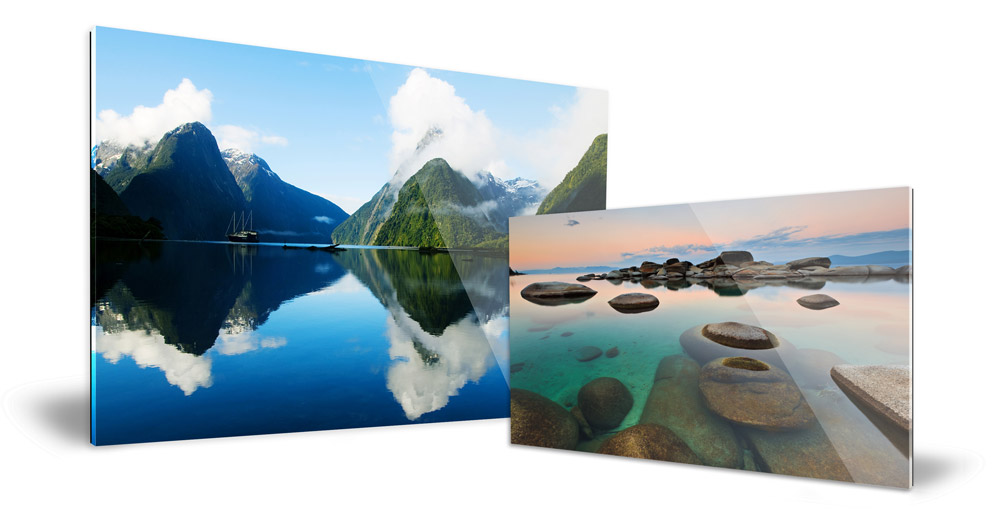 Substrate
Our standard UV Acrylic artwork includes 1/4" acrylic substrate, CNC precision cut edges, black PVC protective backer and your choice of a 3/4" deep rear mounted frame or stainless steel standoffs. The combination provides a high-end, finish, unbelievable depth and intensified, vibrant colors.
Vibrant direct UV print behind glass-like acrylic
1/4" CNC precision cut acrylic
PVC Protective backer
Acrylic available in various thicknesses and non-glare